'Remember the Internet': An Encyclopedia of Online Life - The Atlantic
▻https://www.theatlantic.com/technology/archive/2021/03/remember-the-internet/618350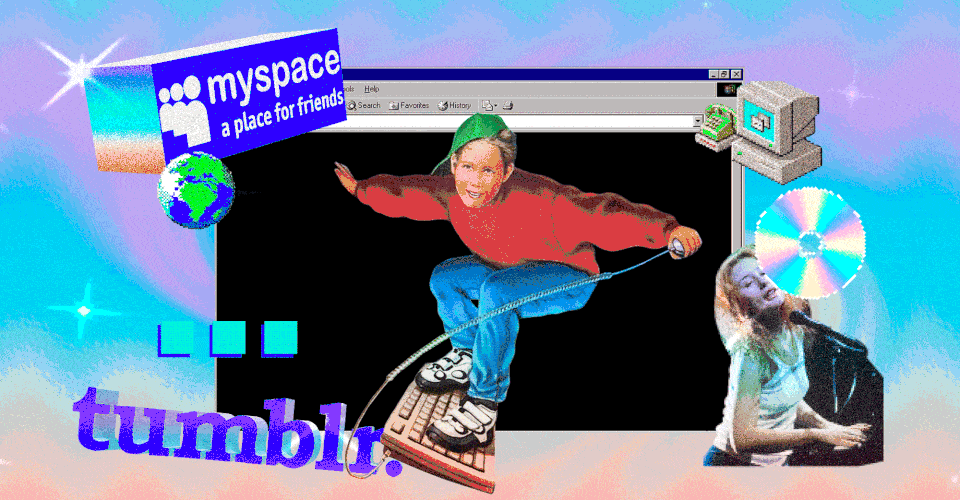 https://cdn.theatlantic.com/thumbor/hAXkhLZoqYZPy7UD33SQrb8YKmo=/0x43:2000x1085/960x500/https://cdn.theatlantic.com/media/img/mt/2021/03/90sInternet/original.gif
At the same time, the internet is constantly disappearing. It's a world of broken links and missing files—often because the people in charge cast things off on a whim. In 2019, MySpace lost 50 million music files and apologized for "the inconvenience." Around the same time, Flickr started deleting photos at random.
Even if every single website and every single online post were preserved somewhere for posterity, the feeling of the internet would still be missing—the petty arguments, the 3 a.m. rushes of inspiration, the thrills and heartbreaks and blue-light nausea. So how can we remember that?

Jeanne Thornton and Miracle Jones—friends and the publishers of the small press Instar Books—have come up with one surprisingly analog answer. Called, appropriately, Remember the Internet, it's a series of pocket-size books about recent internet history. Each one tells the story of a hyper-specific online subculture from the point of view of a writer who was personally invested at the time.